Accessories
At Bekking & Blitz, you'll find not only beautiful office and school supplies with art but also a diverse collection of fun accessories for both young and old. From stylish eyeglass cases to elegant lipstick cases and from fashionable face masks to trendy umbrellas and handy travel mirrors... Our accessories are not only practical and functional but can also add a unique touch to your look.
With a trendy umbrella, you can not only protect yourself from the rain but also make a fashionable statement. A simple pin can not only hold your clothes together but also complete your outfit. The possibilities with accessories are endless, and all you have to do is discover which ones suit you best!
Discover our diverse and artistic accessories now and give your style a personal and artistic touch. Be inspired by our collection and complete your look with our stunning accessories. Browse our assortment and find the perfect accessories that match your personality!
---
Accessories with Art
At Bekking & Blitz, art isn't just a priority, but the customer as well. That's why we offer an extensive range of accessories for both young and old. Accessories of all types and sizes, featuring various unique artworks. Accessories with cheerful floral art, birds, bursting with color, or something more basic. Whatever your preference, we have special accessories with art that perfectly suits you! What makes Bekking & Blitz accessories even more unique is that all products are designed in our own Studio Blitz! This ensures that our accessories are not only the most practical and beautiful, but also personalized and original. Whether you're looking for glasses cases, lipstick boxes, travel mirrors, umbrellas or pins... Take a quick look through our accessories and steal the show!
Ordering Accessories
Are you also in search of unique accessories that make a statement? Then you're at the right place with Bekking & Blitz! We offer the most unique accessories that suit you, and ordering from Bekking & Blitz is incredibly easy too! If you order on a weekday before 14:00, your order will be shipped the same day. Interested in multiple accessories? Take a look at the rest of our website!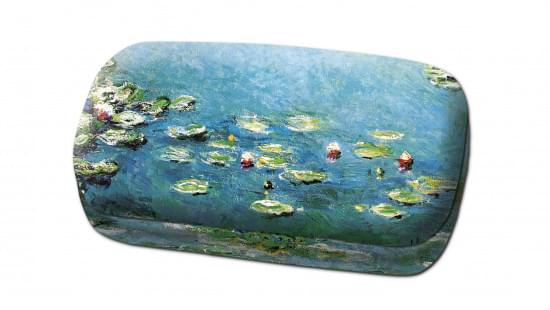 Unique Collection
Delivered on weekdays before 14:00, shipped the same day
Colorful Art Prints