Stationery & accessories for store owners
Our gift articles can be found in stores throughout the Netherlands and Belgium and beyond. Our product line ranges from art cards to diaries and from bags to umbrellas. We can advise store owners and take care of their displays.
The products of Bekking & Blitz can be bought at retailers throughout the Netherlands and Belgium and beyond. Customers not only come to us for books, but also for unique and memorable gifts. We advise retailers about art gifts that add a commercial aspect to their assortment. Always inspired by art, photography and illustrations.
Winning products for bookstores and office supply stores
Something new the whole year round
We make sure your displays are in order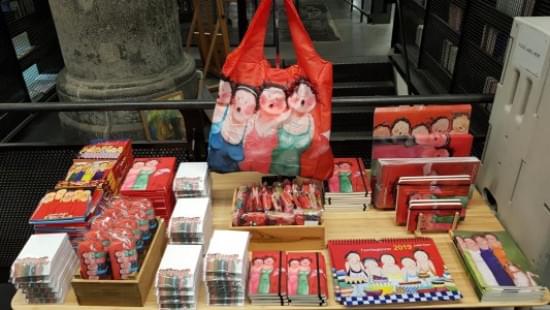 Ranging from deluxe cards to bags
Today's book and office supply stores have more to offer. This of course includes cards, agendas, calendars and notepads. And let's not forget such gift items as foldable bags, umbrellas and cases for glasses. Bekking & Blitz designs products that people find beautiful and are happy to buy. The collection is offered and distributed worldwide. Both in independent regional stores and national chain stores.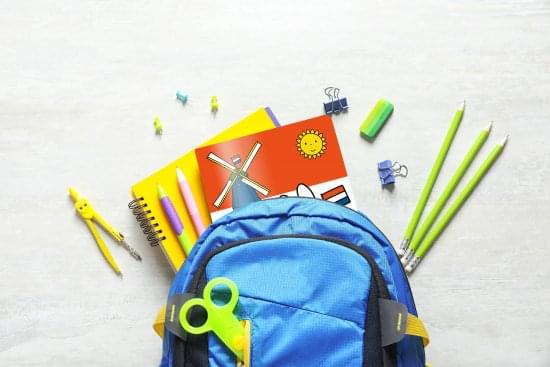 Miffy and other favourites
The illustrations of many Dutch illustrators like M.C. Escher and Fiep Westendorp are very popular. You can find them on postcards, calendars and other products in our web shop. But the most famous Dutch illustration figure of all is… Miffy! And you can also find this charming bunny, along with her family and friends, on many Bekking & Blitz products. We have the exclusive rights to many of Dick Bruna's works, as well as that of other great Dutch artists.
Special books
Also discover the beautiful book published by Bekking & Blitz Publishing Including the Cahier series with art books, the well-known Miniature Series and the Tourist Walking Guides. We also publish regional books, in collaboration with a VVV (voucher), for example. Does your store welcome many tourists? Then 'A short history of the Netherlands' is a must have.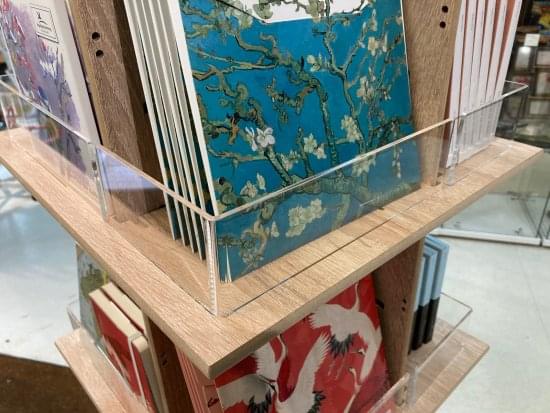 Rack jobbing
As a store owner, let us make your life easier. We will take care of your displays. If necessary, we will replace products. We also give advice on products and showcasing. We do this with our knowledge of the region, the current trends and the desires of consumers. Together, we will optimize sales.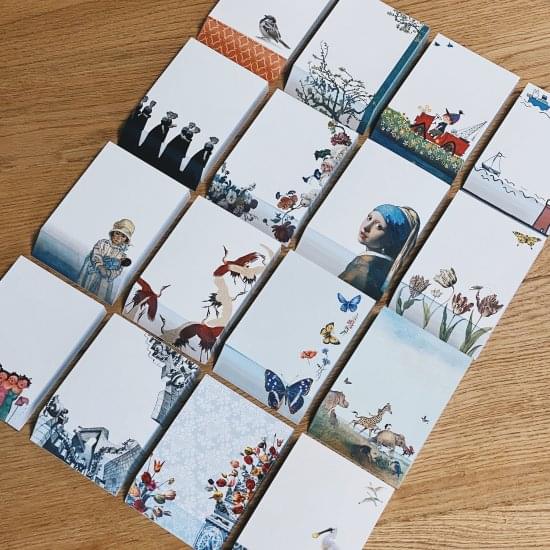 Constantly changing collections
All year long, we can offer you the latest collections that will set your store apart. We change along with the seasons and you can choose to sell articles from the most popular art expositions of regional or national museums or of one particular illustrator. This will ensure that there is always something new to be found in your store.