Card folders, notebooks and much more!
Do you love making people happy with a nice card? Get your Mondriaan card folder! This contains 10 beautifull greeting cards of Mondriaan with a matching envelope. You will certainly suprise someone with this kind of greeting card. Meanwhile, save you creative thougts and ideas in our special Mondriaan notebooks. Write down your daily and practical notes on the special memoblocnote. Keep notes, drawings and other documents easily in our L-shaped foldes.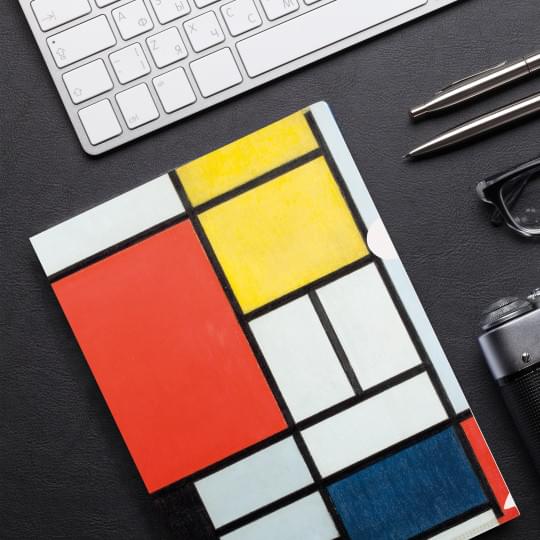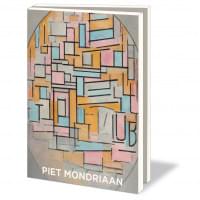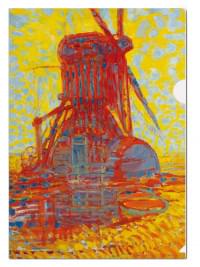 Refrigerator magnets with the works of Mondriaan
A refrigirator magnet with the illustrations of Mondriaan is a feast for the eye and it really comes in handy! You can hang all kinds of things on your refrigerator, like important notes of drawings created by your children. You can find many refrigerator magnets in our webshop with amazing illustrations of all kind of famous art-work. It really is a subtel eyecatcher in every household.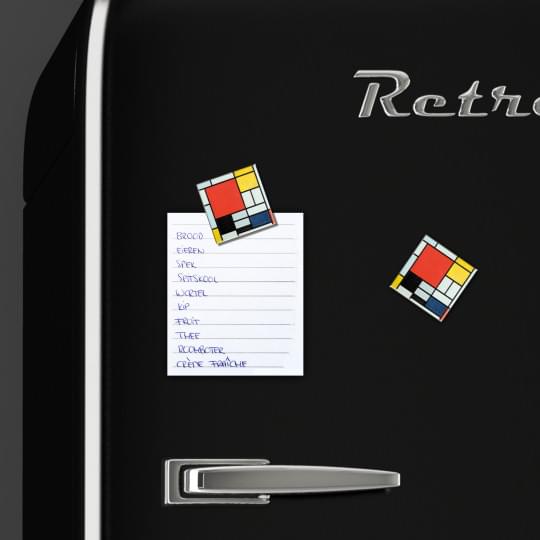 Unique and suprising gifts!
Are you looking for a unique case for your glasses? Maybe for yoursel or someone you know? You can find many variations of cases for your glasses in our webshop. We even put in a piece of cloth for your glasses. Very hard no to see the beauty of these products! This also goes for our special bamboo tableware collection, based on the work "Composition with great red, yellow, black, grey and blue planes". Go and pick your plates and trays! All of these products are of reliable quality: nothing but the best for our customers!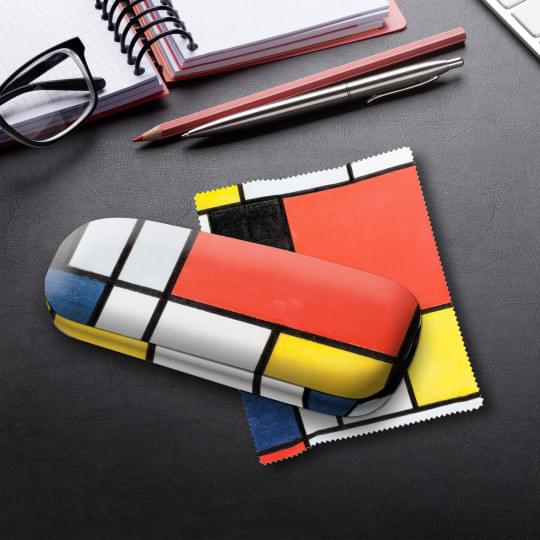 Creation in our own Studio Blitz
Every product we sell comes from our own design studio, called Studio Blitz! This also goes for our Pieter - Mondriaan collection. We turn great artwork into small and fun pieces of art. We always do this respectfully. Our designs are suprising and of high quality. We hear often that shopping at Bekking & Blitz makes people happy. Experience it for yourself!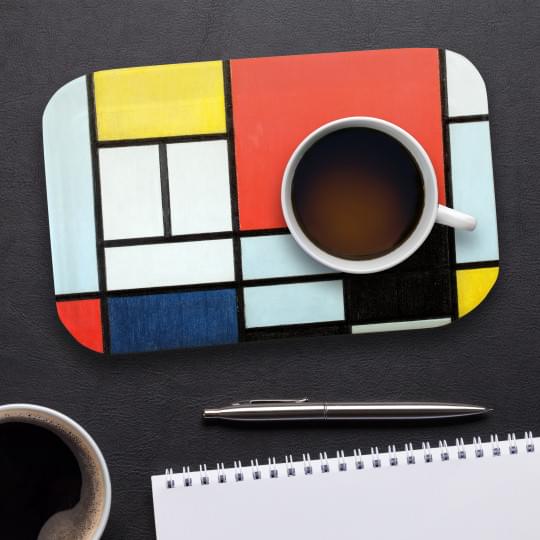 Who was Pieter Mondriaan?
Pieter Cornelis Mondriaan was born in 1872 in the city of Amersfoort. Hij was to be considered the founder of abstract and non-figure art. He reproduced paintings for his customers, but after 1887 he started to develop his own style. Eventually, he focused his work on the style which he became very famous with. In this work, the focus lies on the composition and primairy colours. He was a member off the collective of artists "De Stijl" (the style...), which created its own style: New Form of neoplasticism. The most known works of Mondriaan are Broadway Boogie Woogie; Composition 2, in Red, Blue and Yellow; Composition of Two Lines: Victory Boogie Woogie and New York City 1.