Amazing Animals and other creatures
Amazing Animals and other creatures
Who hasn't enjoyed reading one of the delightfully illustrated books by Ingrid and Dieter Schubert with their children? The creative couple has created all-time favourites like Amazing Animals, Little Big Feet and Monkie, among many other children's picture books. Amazing Animals is full of funny furry creatures. Monkeys, elephants, rhinos and penguins have hilarious adventures. bedoeling!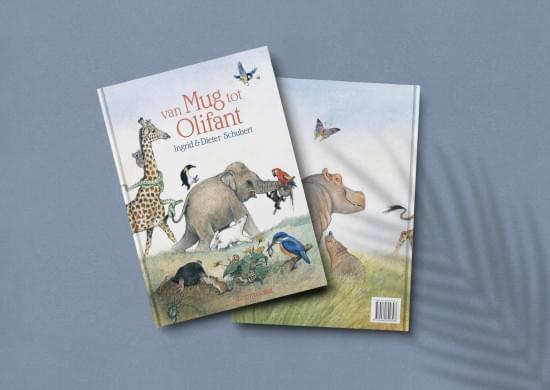 Meet Ingrid and Dieter Schubert
The Schuberts met at the art academy in Germany where they both studied. In 1977 they moved to the Netherlands to study at the acclaimed Rietveld art academy in Amsterdam. Here, they were taught by Piet Klaasse, among others, who believed children's illustration was a subject in its own right. He encouraged them to illustrate their own book: There is a Crocodile under My Bed! from 1980 became an instant bestseller.
Delightful details
Although they illustrate most of their books as a team, Dieter Schubert received their first national Dutch children's book illustration award (Gouden Penseel) for the only book he made by himself: Monkie, from 1986. Asked what characterizes their work, Ingrid Schubert says, 'The subtle jokes, if I may be so brazen. Sometimes you have to look three times before you see all the details that we put in our illustrations. With the utmost delight, by the way, and a lot of attention.'
Get your own amazing animals
Want to bring giraffes, snakes, moles and other amazing animals into your family's life? Wouldn't you like to dine from bamboo tableware featuring two crocs and a hippo? Or write in notebooks decorated with the capers of the unique creations by Ingrid and Dieter Schubert's amazing animals? They are sure to bring a smile to your face, every day.